150W Bipolar DC Power Supply (±30V/±5A max) & Battery Simulator.
Delivery time: approx. 4 weeks
ITECH - IT6432
The IT6432 High Precision Bipolar Power Supply features a color LCD which provides an oscilloscope function.
The current readback has a resolution of down to 1 uA. The output impedance is adjustable.
Ultrafast transient response times of < 30us and voltage rise times of down to 150 us with a very low current ripple of 1mArms satisfy high precision requirements.
List functions allow the definition of complex output patterns.
Remote control of the device is possible via the built-in LAN, USB and GPIB interfaces.
Consult the datasheet for a complete list of functions and features.
♦ Maximum output power - 150W max; 
♦ Output voltage ±30V max.;
♦ Output current: ±5A max.;
♦ High performance color LCD display;
♦ Bipolar output;
♦ Accurate Battery Simulation;
♦ Oscilloscope waveform display (DSO);
♦ Ultrafast transient response time < 30 μs;
♦ Ultrafast voltage rising time <150us;
♦ Current display resolution up to 1 nA;
♦ Ultra-low current ripple down to 1 mArms;
♦ Built-in high accuracy DVM;
♦ Variable output impedance;
♦ Applicable for portable battery power supplies test;
♦ LED test (no current overshoot);
♦ Relay out function achieves electrical isolation on terminals;
♦ High speed AD sampling;
♦ List function to generate arbitrary voltage/current output waveforms;
♦ Standard interfaces LAN/USB/GPIB..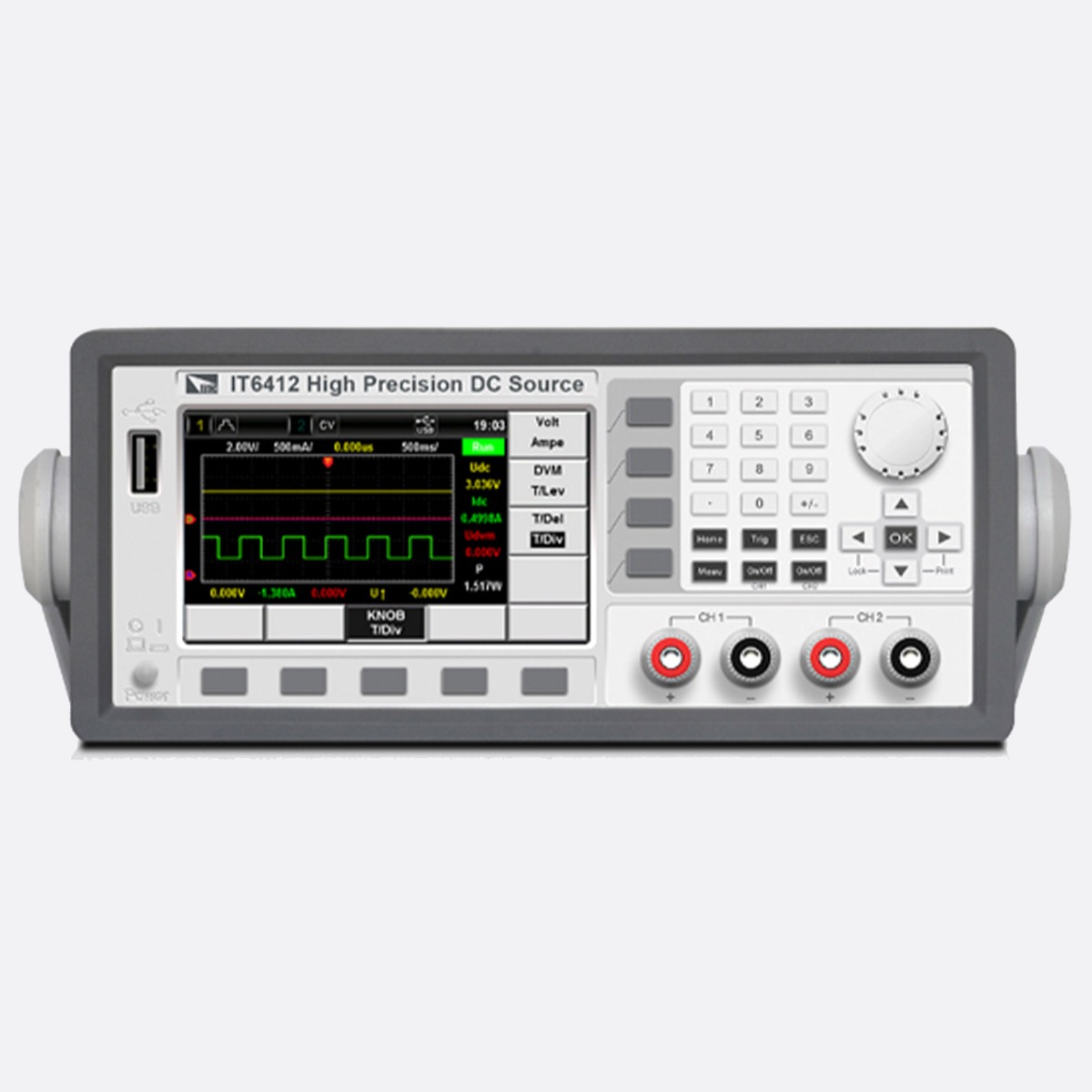 IT6432
Additional Information

| | |
| --- | --- |
| Category | Power Supplies |
| Bipolar | No |
| regenerative | No |
| Brand | ITech |
| Output Type | DC |
| Com. Interface | USB, LAN, GPIB |
| Sense | Yes |