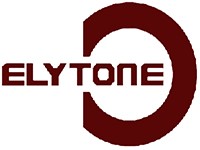 Elytone
Since its establishment in 1980, Elytone Electronic Co., Ltd. has shaped the modern magnetic, audio and crossover network industries.
Committed for the last 35 years to creating dependable and high quality magnetic components, Elytone branding has made its mark on switching power transformers, current sense transformers, common mode chokes, power inductors and toroidal transformers.
Constantly developing new products, Elytone has designed new products such as flat helix winding coils and TX & RX modules for wireless power chargers.